Hey everyone,
It's Phuc from the Product Marketing Team at Holistics. Trust that you're doing well

We are excited to bring you up-to-date with some of the most exciting (and newest) Holistics updates - let's unfold what we've shipped in November!
But first of all:
Ho Ho Ho Holistics Wishes You A Merry Merry Christmas
We've sprinkled festive dust all over Holistics this month: a Christmas tree here, some Christmas wreaths there and a whole lot of ornaments - to make your data-exploring experience extra jolly!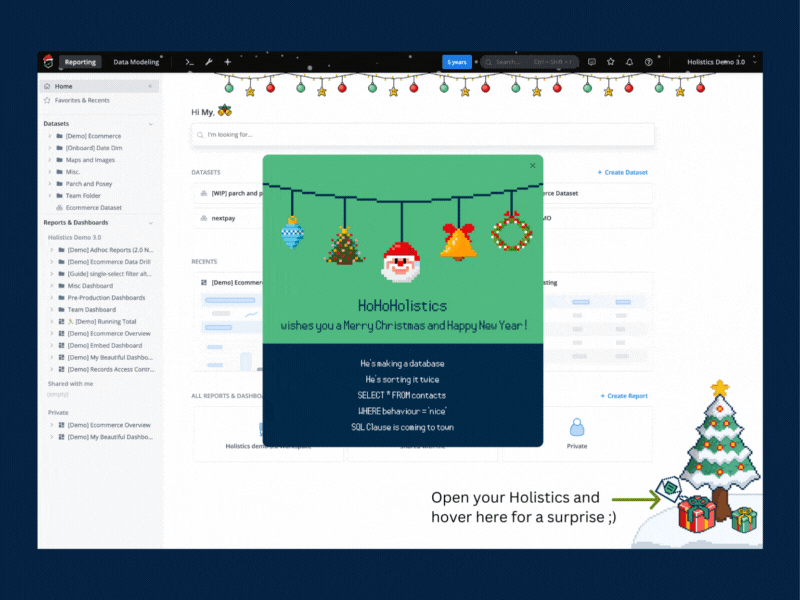 SOC2 Type II Compliance
We're super proud to announce that Holistics has recently obtained our SOC 2 Type II Attestation. As a provider of business intelligence, we understand the importance of maintaining the highest standards of security. You trust us with your data, and we take this responsibility seriously!
By obtaining a SOC2 Type 2 attestation, we want to demonstrate our commitment to upholding the highest compliance and security standards. If you'd like to see our SOC 2 Type II report, fill in this form and we'll get right back to you!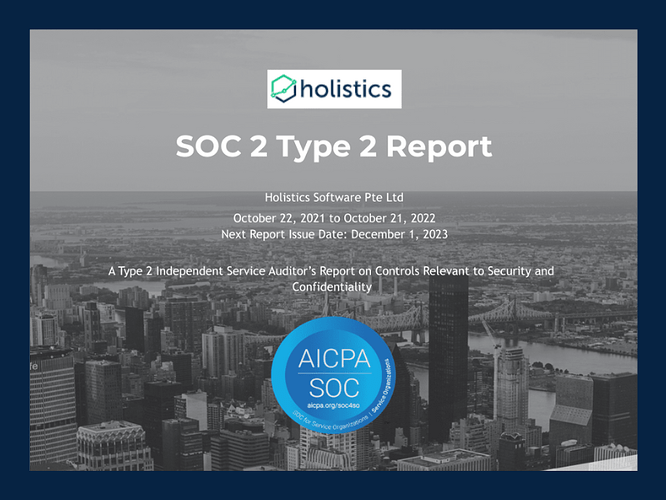 dbt Cloud Integration
Synchronizing your metadata from dbt to Holistics is easier than ever with dbt Cloud integration. Visit this tutorial for more information on how you can set up automatic metadata sync between dbt Cloud and Holistics.

Business Calculation For Data Alerts
Holistics users love being able to create business calculations while exploring data. Now you can also use Business calculation when setting up conditions for Data Alert, for example:
Your conversion rate is X% worse than last month → send an alert to the marketing team.
Your signup flow is performing XX% worse than last week → send an alert to the Product Owner.
Check out this doc about Data Alert for more details!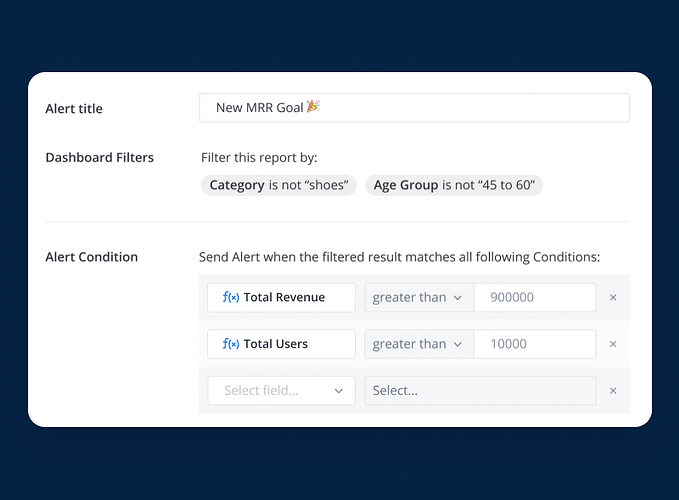 Community Highlights
Let's take a glance at some interesting community posts we've handpicked for you:
For more of these, feel free to join our community. We'd love to have you there!
November UX Improvements

November UX roundup - 10 new UX/UI improvements - News from Holistics / Product Releases - Holistics Community
Data Joke
You know it's that time of the year again. Time for a Christmas meme