Hi everyone

,
Sankey diagram is finally here via Custom Charts


!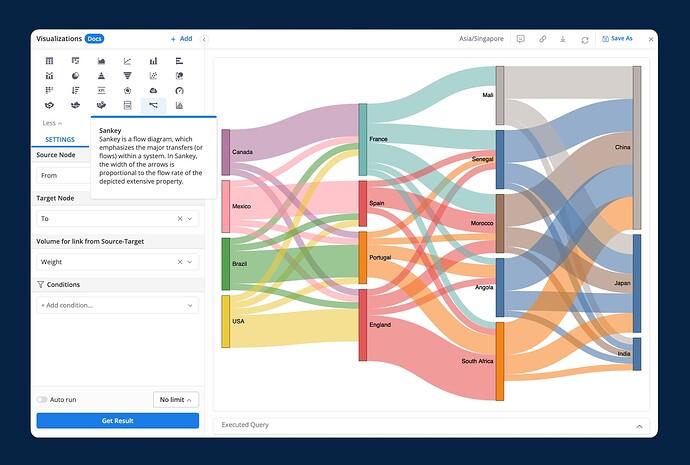 Sankey chart is a flow diagram, best used for depicting the transfers from one set of values to another.



So how to have this chart?

Please note:
Sankey diagram is supported in Custom Charts, which is only available for some particular pricing plans. See if Custom Charts is available in your pricing plan here.
Holistics's Sankey diagram only supports acyclic link. Loop link is unavailable at the moment. Meaning you cannot render Sankey where: node A link to node B, and node B link back to node A.
Cheers! 🍻