Hi there,
It's Phuc from the Growth Team at Holistics, again

I'm excited to bring you up-to-date with some of the most exciting (and newest) Holistics updates - let's unfold what we've shipped in the past month!
Community Highlights
Let's take a glance at some interesting community posts we've handpicked for you:
Holistics Achieved Select Partner Status With Snowflake
We're glad to announce that we have recently achieved Select Tier partner status as part of the Snowflake Partner Network, solidifying our robust relationship with Snowflake and reaffirming Holistics' commitment to data cloud's best practices for product integration.
We hope that with this partnership, Holistics customers continue to derive greater value from data by enabling your entire organization to easily access, explore, and visualize data - enabled by Holistics's self-service functionalities on top of Snowflake's fast, flexible, and scalable data platform.
[Upcoming] Default AML Page
The default state of AML studio was previously left empty, which might make it hard for new users to navigate.
With our upcoming updates, AML studio is going to be equipped with more guiding prompts to help users know what to do, where to go, and get started with AML in a snap.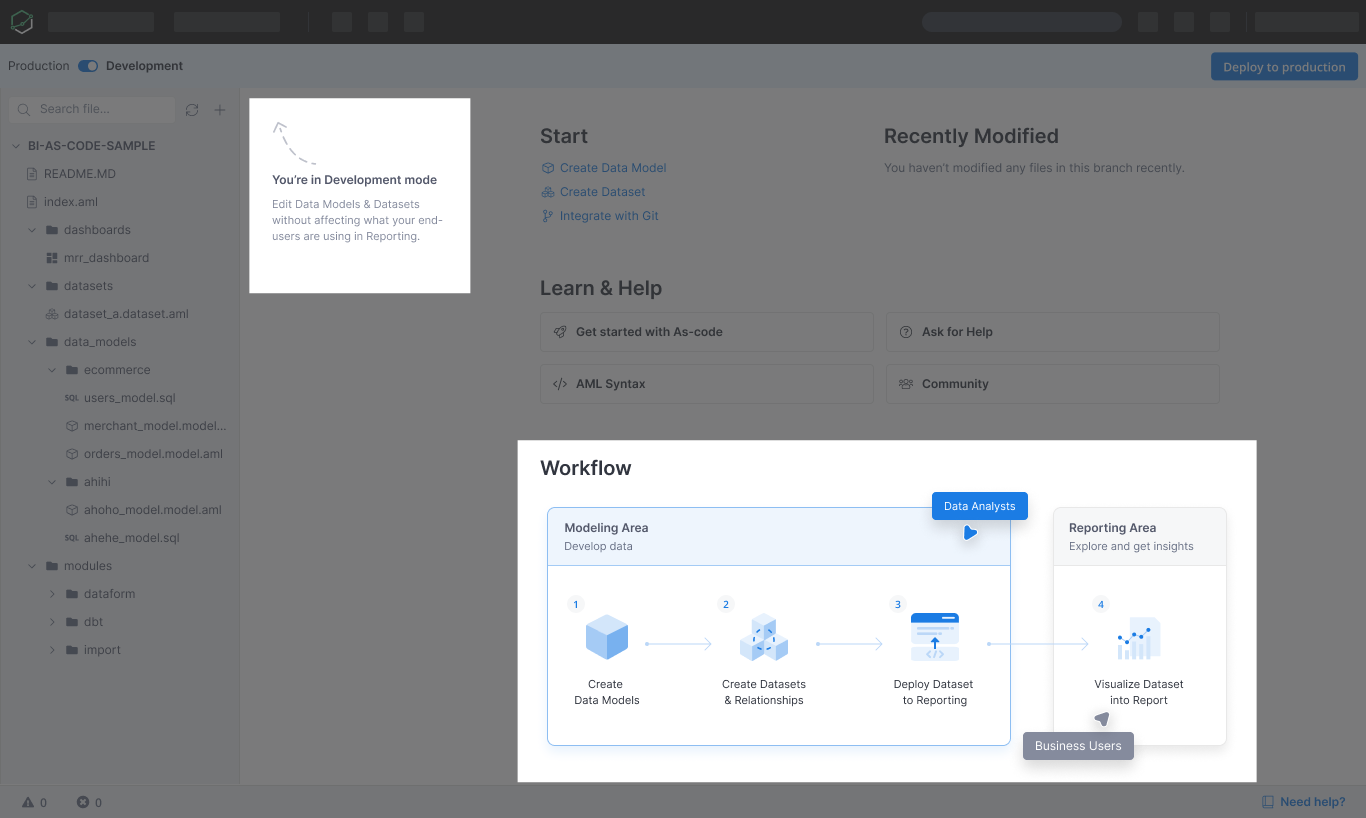 [Upcoming] Query Parameter
Query Parameter allows analysts to define reports that can take user inputs, and inject them directly into a model/report definition. By doing so, models become dynamic, enabling the data consumerS to explore subsets of data and support more complex queries that Holistics' current static model can't handle.
We're excited to share that significant strides have been made in the development of this feature, and our team is working towards ensuring its user-friendliness and accessibility to all.
Query Parameter remains a top priority for the Holistics team, and we're hoping to open it up for early access by Q3.
For more information, please visit our community post here: Upcoming Launch: Dynamic Models (aka Query Parameters) - Product Releases - Holistics Community
[Upcoming] Clear Distinction between Production and Development modes
AML Studio is getting a fresh UI update that's gonna make things a lot clearer for users.
With the new update, you will have a much easier time telling which mode - Production Mode or Development Mode - they're in. Less error-prone, more intuitive for everyone.
[Launched] New and Improved Search Experience in Holistics Reporting
With the latest search improvements, you will now be able to experience:
Improved Search Algorithms: Our revamped search algorithms are now more powerful - delivering results that are ranked and grouped by similarity to help you quickly find what you're looking for.
Simplified hotkey: With the simpler hotkey - Ctrl/Cmd + K, you can access the search feature from anywhere in Holistics.
Informative descriptions: To help you choose the right dashboard or widget, we have included descriptions directly in the search results.
Built-in filters: Easily narrow down your search results with our built-in filters, which allow you to select from a variety of categories such as Dashboard, Report/Widget, Folder, and Dataset.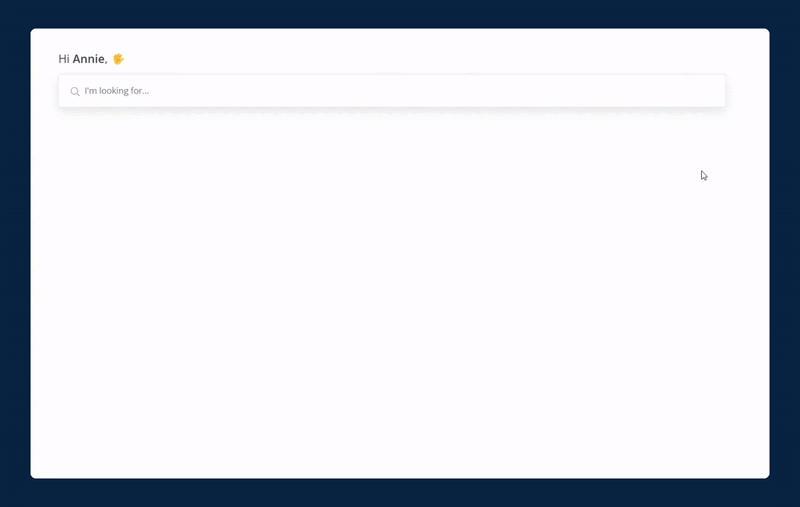 [Launched] Account Setting
The new My Account users allow Holistics users to manage personal information - making it easy for you to connect with other users on the platform.
You can spruce up your profile photo using Gravatar, and add your name, job title, and department, easily update your password to keep your account secure. If you need access to the Holistics API, you can also find your API key on this page.
April UX Updates: Bugs Fixed, Improvements Made, and Better In-App Experience To Come
Check out our April UX roundup here: 2023 April UX Updates
Data Joke
If you're working on GA4 migration this month, May the force be with you

That's all for this month. Stay safe and see you next month