I come from a Star Schema background and am evaluating Holistics. I have two dimension tables - offers and campaigns, and two fact tables - viewings and viewings users. I created data models and related them as shown below.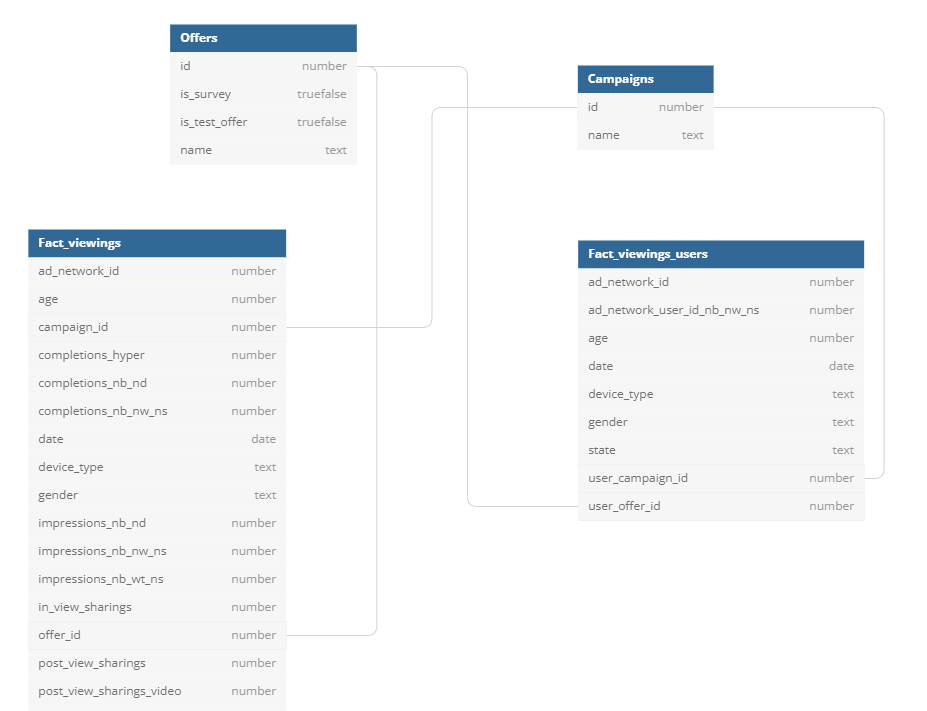 The granularity in viewings users is different to viewings and the info cannot be in the same table. When I then create a new Dataset using the above four data models, it throws an error saying that the relationship is ambiguous. I clicked on 'Learn more' and went through the link, but my use case is not similar to the ambiguous relation mentioned on that page.
Basically, in my case, the query needs to do a LEFT JOIN from the dimension table to the fact table, but I believe Holistics does a LEFT JOIN from the fact table to the dimension (many side table to one).
How can I use the same dimension table/model with two fact tables/models? I want to load measures from both of these model files at the same time and have them grouped by the same dimension values in my report.