Problem
Dashboards don't allow creators to easily add context to data. As a result, it is very difficult for data consumers to make sense of the numbers and charts they see.
Solution
We're considering implementing a document-style report format called

Narrative Report.
Narrative Report provides a writing and reading experience just like you are in Google Docs, MS Word, or Notion. You can add Markdown-supported text, charts (using Holistics Data Exploration UI), and filters for charts.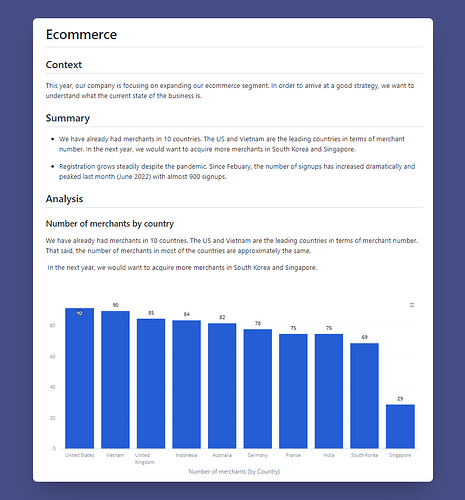 How-to video
Use cases
Data analysts who want to tell a story with data
Business stakeholders who need context to make sense of numbers
We'd love to have more feedback and sharing from you
How do think this solution will be relevant to you?
What are your use cases for Narrative Report?