Hey there!
We just released our super-cool Data Alert API package at Holistics! This package helps you fully configure the alerts for specific data events. They include:
CRUD Data alert
Submit test data alert
Immediately trigger data alert
We created a tutorial on how to create a data alert via API, which you can find at Create Data Alerts using API. You can also access all API data alerts at Data Alerts API Package.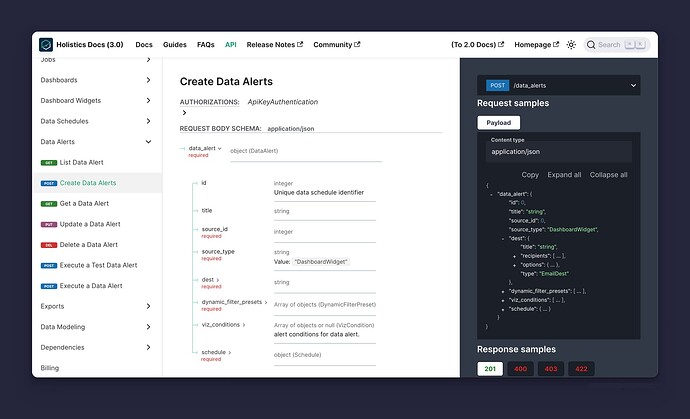 Imagine getting real-time notifications every time something noteworthy happens with your data. It's like having a little data watchdog keep an eye on things for you. It's pretty awesome, so give it a try and let us know what you think!
Cheers,