We are glad to announce that our team has recently released a new update of the user invite flow.
From now on, you can:
Send invites to several users at the same time
Copy and paste an email list (hotkey Ctrl/Cmd+C and Ctrl/Cmd+V supported)
Add user groups when inviting users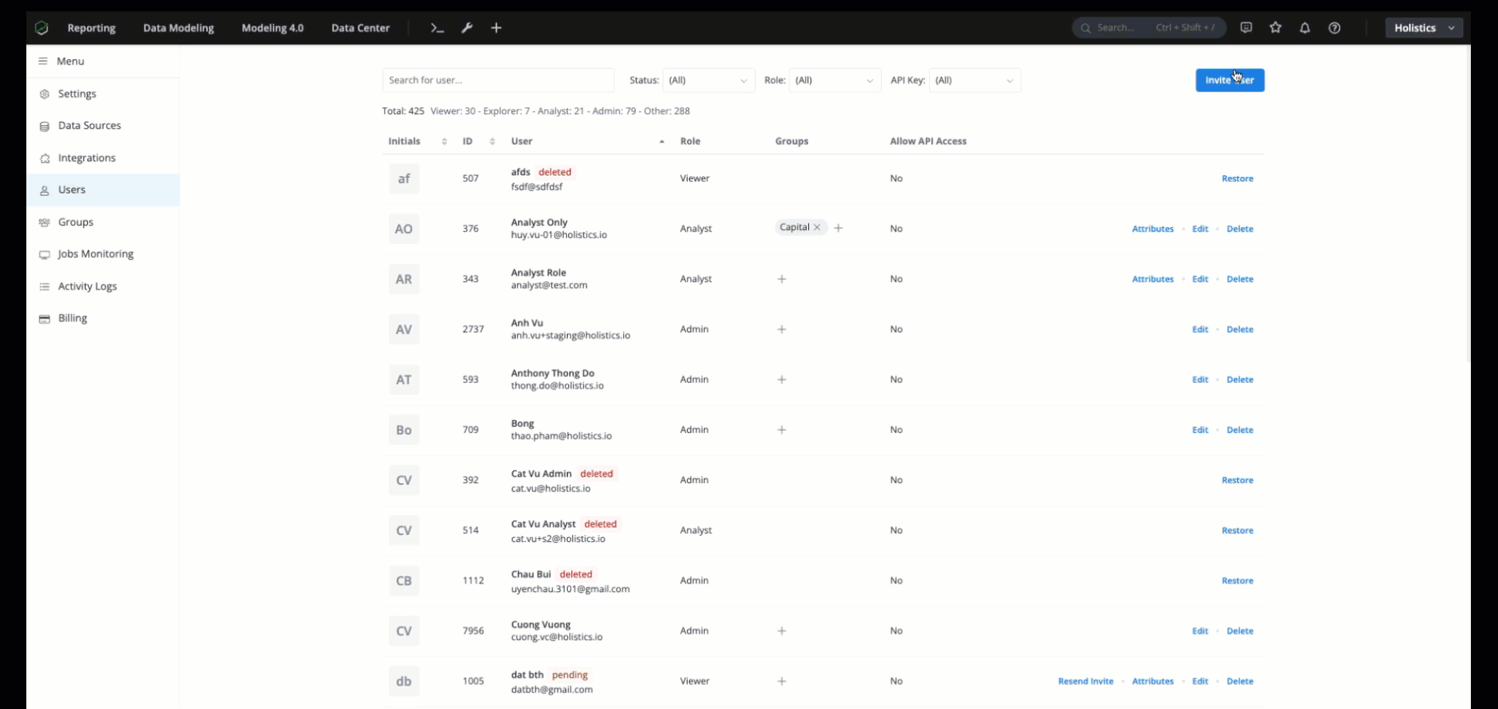 Hope that it will enhance your experience with Holistics. Cheers!