Dear Community Members,
Introduction
We hope this message finds you well. We're writing to inform you about an important change happening. As part of our commitment to consistently enhance and improve our product, we will be deprecating AML 1.0 by March 2024.
How can you know which AML Version you are in?
As many of you may know, we've transitioned to AML 2.0 some time ago, and all new customers are defaulting to this version.
AML 2.0
If your version.aml file specifies const AML_VERSION = '2.0' , then you're already using AML 2.0 and need not worry about this transition.

AML 1.0
However, if you're still seeing content in your index.aml file or have import statements in your dataset file, these are signs that you are still on AML 1.0.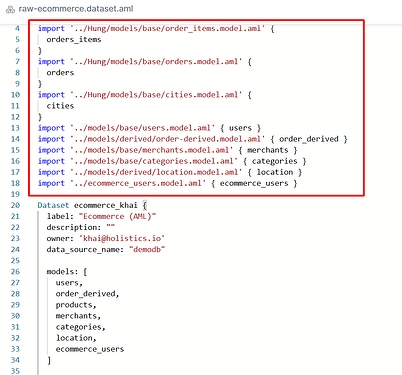 Why you should move to AML 2.0?
The move to AML 2.0 offers significant enhancements over the previous version:
Deprecating AML 1.0 enables us to consolidate our resources to offer you more powerful capabilities and a better overall experience with subsequent AML versions. While we understand this may require some adjustment, we believe the transition will be well worth it given the benefits of AML 2.0.
We highly recommend users still on AML 1.0 to migrate to AML 2.0. We assure you that migration efforts will not be overwhelming, and our team is ready to assist during this transition.
We thank you for your understanding and cooperation. If you have any questions or need assistance, please feel free to reach out to us.