Hi everyone, I'm happy to share that our recent webinar on using Vega-lite in Holistics for advanced data visualization is now available for viewing!
Last Friday (Feb 03), we held a hand-on webinar on our users can get more out of Holistics with our Vega-lite integration.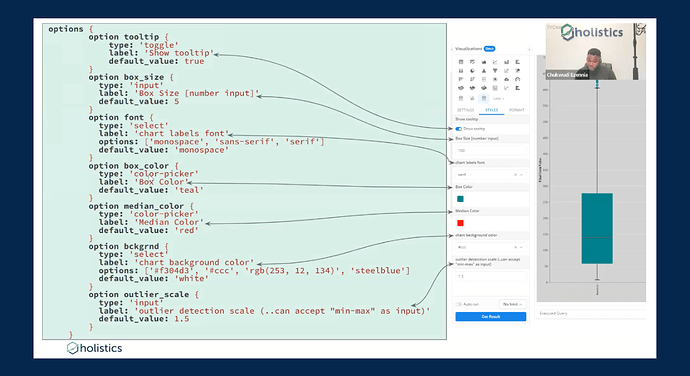 While Holistics natively supports a wide range of visualization options, there are certain business cases that demand special chart types with extended functionalities. That's where our Vega-lite integration comes in! With this webinar, we hope our Admin/Analyst user can now extend their visualization options and meet those special analytics use cases with ease.
The webinar provided comprehensive training on how to define fields using Holistics AML, control styling options for your charts, adopt the vega-lite library for template definitions and refactor basic vega-lite templates to add flexibility to your visualizations.
Watch the recording now and let us know what you think in the comments below. Here's the link: https://youtu.be/GKsga_fLNq8