Hi everyone,
We're super glad to tell you that the Usage Monitoring (Beta) dashboard is here!


So how is this helpful, you ask (maybe)?
Every now and then, your team might need to plan for dashboard maintenance. And to do so you would need to understand how your dashboards are being used.
That's where this feature comes in handy! Consisting of various widgets that present different usage metrics, this dashboard will give you such an overview you require.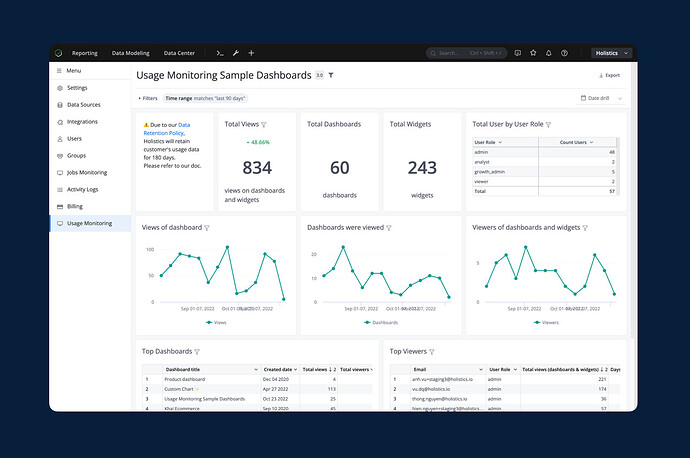 Do visit our doc for more information: Usage Monitoring | Holistics Docs.


As we're still actively working on the official list of metrics that best serve your need, we are looking for Beta testers to help us improve this feature.
If you would like to join our beta, please kindly submit this Beta Early Interest form. Cheers!

(Update: Beta program ended)