Hey keyboard wizards!
Get ready to elevate your keyboard experience with Holistics' latest update! We're thrilled to introduce an array of exciting features:
Command Palette
Unified Command Palette & Search experience
[Upcoming] Keyboard Shortcuts
Command Palette in Holistics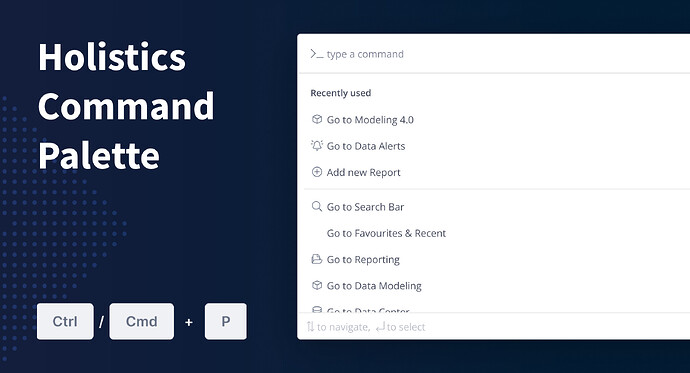 Getting around Holistics quickly can help you become more effective while working. Command Palette improves:
Keyboard accessibility: even commands that do not have keyboard shortcuts are easily invoked from the palette.
Speed: it is often much faster to invoke a command from the palette with a few quick keystrokes than to reach for the mouse or drill into a menu.
Discoverability: since the palette lists all the commands, it can be browsed to find a command for a task by name without trying to figure out which menu or toolbar might contain it.
To use the Command Palette:
Press Cmd + P in macOS or Ctrl + P in Linux/Windows
Type in your query and move up/down with arrow keys. You can also scroll to the option.
Press Enter.
There are plenty of areas that we can build out and lots more features to add, but we wanted to get the command palette out there quickly for teams to get their hands on it (and on their keyboards).
We're super excited to add a whole new way for users to make the most out of Holistics!
Unified Command Palette & Search experience
We've taken it a step further by integrating the Command Palette with our existing search experience, ensuring a seamless transition between navigating dashboards and widgets with executing commands.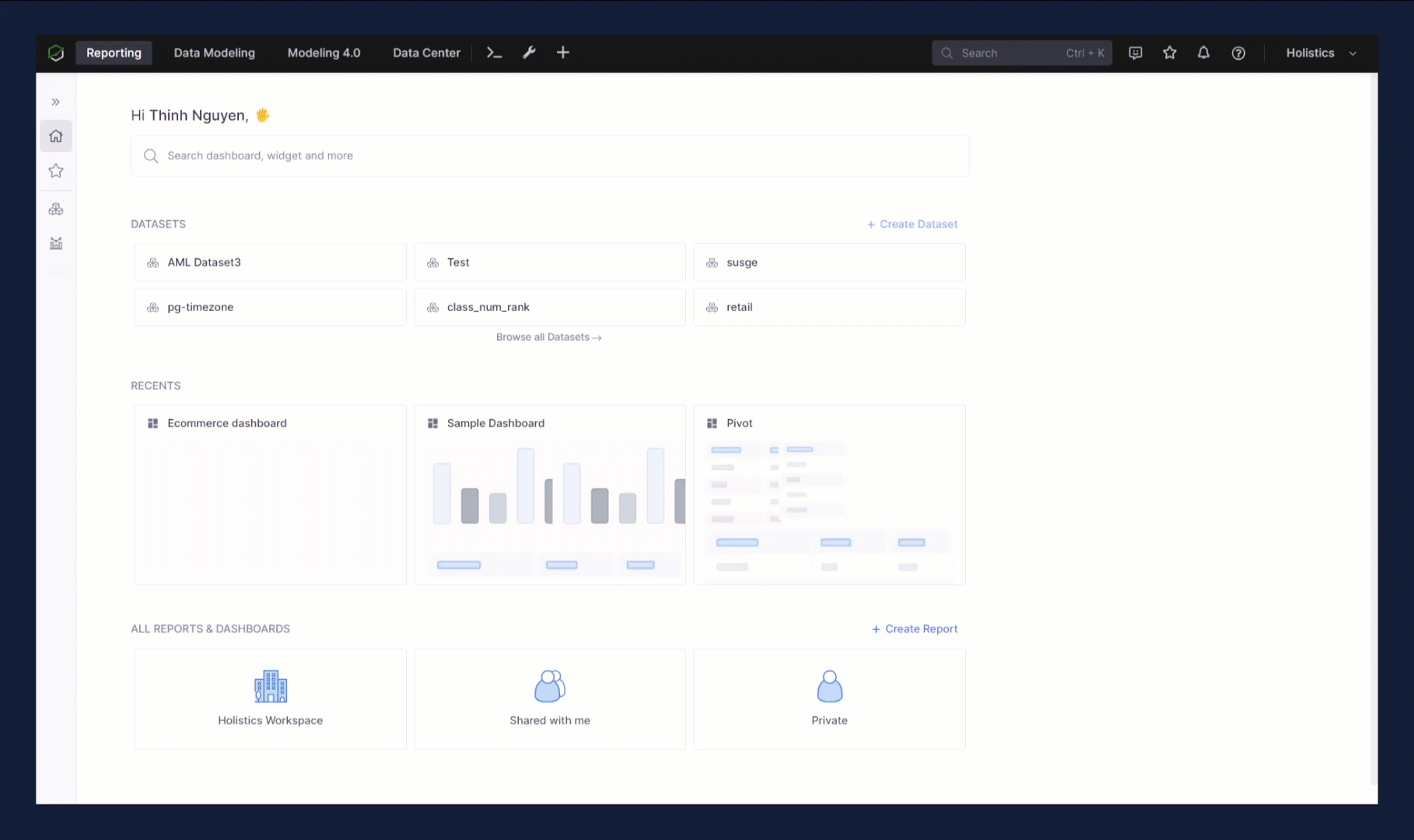 [Upcoming] Keyboard Shortcuts
To support high-frequency features, a wide array of keyboard shortcuts will be at your disposal soon in Holistics. Stay tuned for an even more efficient and seamless keyboard experience.
Happy typing!