Knock knock


Who's there?
It's us, Holistics team, with another batch of little big updates!


At Holistics, we believe in small wins - little features and improvements that can make a big impact. Keeping that in mind, we're always on the hunt for them, as we want the best experience possible for our users, whether you're exploring a dataset or writing up some queries in Holistics.
So here's what our hard-working team has been up to


Dashboard & widget
We fixed the uninterrupted error messages spilling out of the Description box.

Truncated items in the dashboard & widget list now show their full name on tooltips when hovered.

We removed the redundant confirmation step when you duplicate a widget inside a dashboard, one less friction.

You can now press Enter after renaming the widget to apply new changes (and it will also automatically close the modal ).

The "Submit" button when creating a new dashboard is now the "Create" button.

We fixed the bug where Dataset still appears after deleting, ensuring the action has immediate effect.

We updated the error message in Business Calculation from "AML is required" to "Holistics Expression is required" to be more comprehensive.

Widget's tooltip now overlays the axis number.
Visualization
Selected fields are now marked with a darker background. And you can quickly grasp the number of selected fields in one model by looking at the figure next to the model title.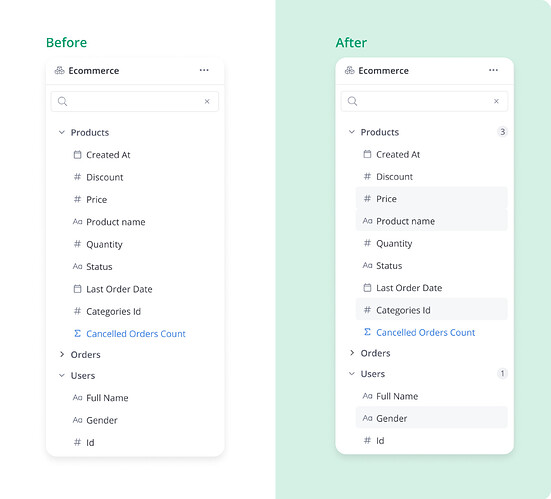 We added Refresh Button, allowing users to get fresh data.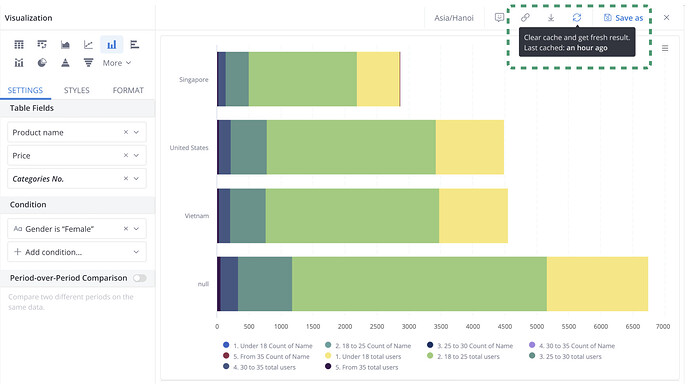 AML
When the Dependency chart has some nodes with long titles, you can hover over them to see the full names in tooltips.

We updated the description of all modeling dimensions' modals to be more precise.

AML tabs are now showing tooltips on hover, no need to guess what those tabs are.
General App UX
We moved the region selection to the top of the login and reset password page so you wouldn't miss them.
We made the bulk action header sticky on top of the screen when you scroll down.



That's it, folks! Hope you're staying safe and healthy! Thanks for being a part of the Holistics community



If you run into any issues, let us know at [email protected]holistics.io