Designing your organization to be data-driven is hard, mostly because the "people, process, then tools" criterion is good and true, and universally applicable.
You need to have the right people and process in place, with the right tool, in this exact order.
It's hard. But some managed to pull it off, like one of our customers - Spenmo, a Singapore-based fintech company that has raised $121.4M in funding.
By implementing thoughtfully-designed Peope, Process and Tool strategies, an 8-person data team at Spenmo was able to build a thriving self-service culture - which effectively supports the exponential volume of internal data requests that come with its rapid business growth - with some amazing results.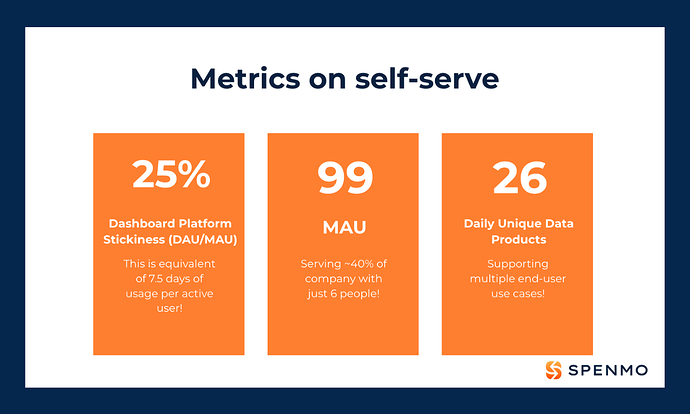 Here's the case study: How Spenmo Successfully Builds A Self-service Culture With Holistics | Self-service BI Platform
Special thanks to @Michael_Han, Head of Data at Spenmo, and @jingyu, Senior Analytics Engineer at Spenmo, for providing valuable insights and incredible support for this case study.
All photos in this case study are credited to Michael and Jing Yu's slide deck from dbt Singapore Meetup.